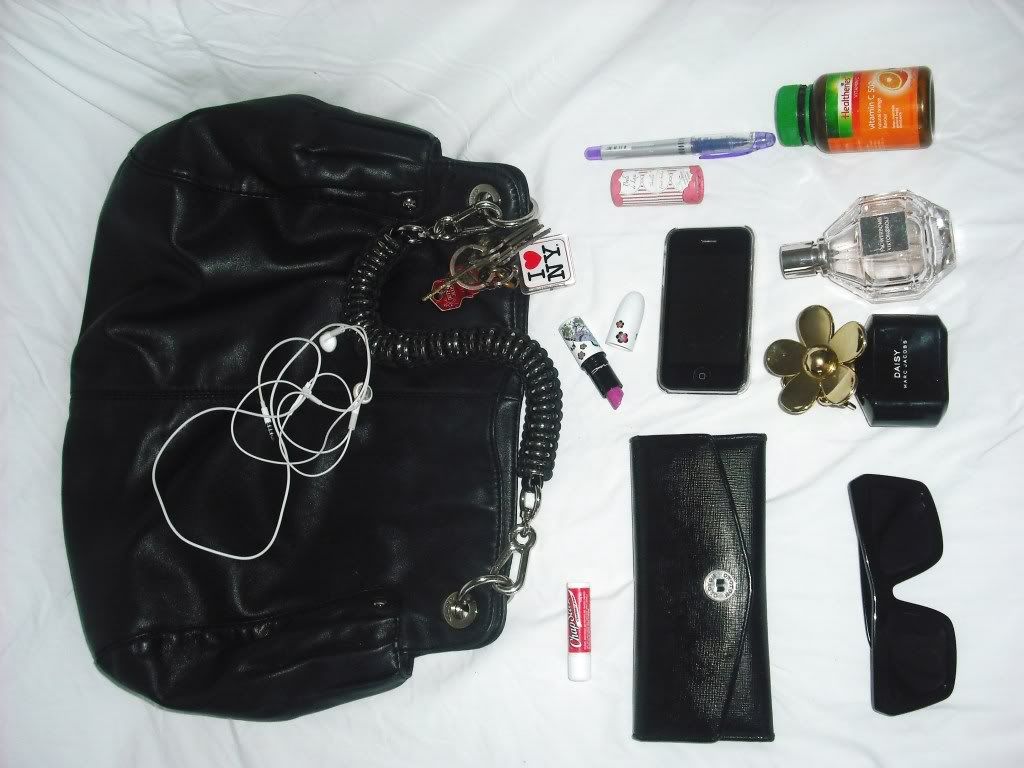 -Oroton bag
-iPhone headphones
-key ring which my friend Terri got from me in NYC earlier this year
-chapstick
-Oroton wallet
-Mac lipstick - fave!
-vanilla and fruit sobet perfume roller - smells like cupcakes
-smiggle purple ink pen ha
-iPhone
-Karen Walker sunglasses
-marc jacobs daisy and viktor and rolf flowerbomb - i am a weirdo that carries two huge bottles of perfume around. I often dont stay at home, so most of the time, like today, they are in my handbag.
-and ofcourse.. vit C haha
And there you are... have a snoop
Bec xx